Hybrid Solar Inverter:
Product Range : Hybrid Inverter / OnGrid Inverter / OffGrid Inverter | 2KW to 12KW
Truepower Solar hybrid on off grid 24v/48v solar inverter charger is a flexible and intelligent hybrid inverter which utilizes solar power, AC utility, and battery power source to supply continuous power. It's a simple and smart solar power storage system for home users to either store energy into battery and wait for night time usage or use for self-consumption first depending on demands. Priority for power source can be programmed and set up through smart software. During night time or power failure, Truepower Solar hybrid on off grid 24v 3000w solar inverter charger will automatically extract power from battery. In this way, it will reduce the dependence on the utility.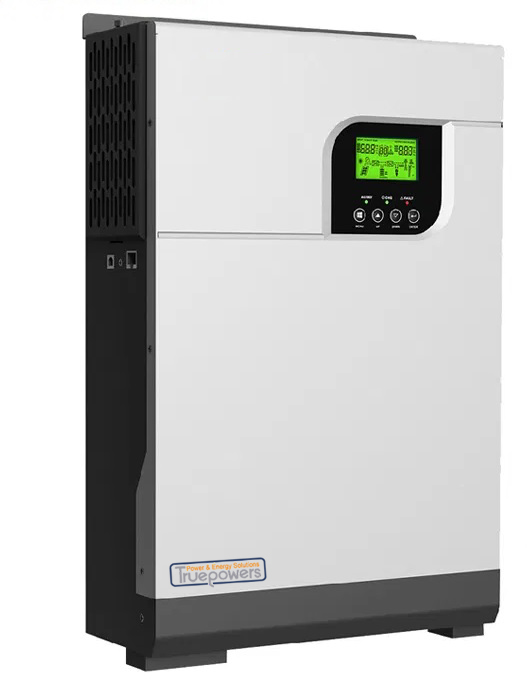 Features
• Advanced DSP control technology delivers accurate data Pure sine wave output • Microprocessor controlled to guarantee stable charging system • Multiple operations: Grid tie, Off grid, and grid-tie with backup • Built-in MPPT solar charger • LCD display panel for comprehensive information • Multiple communication • Green substitution for generators • User-adjustable battery charging current • Self-consumption and Feed-in to the grid • Programmable supply priority for PV, Battery or Grid • Programmable multiple operations modes: Grid tie, Off grid, and grid-tie with backup • Built-in Timer for various mode of on/off operation • Multiple communication for USB, RS-232, Modbus and SNMP • Monitoring software for real time status display and control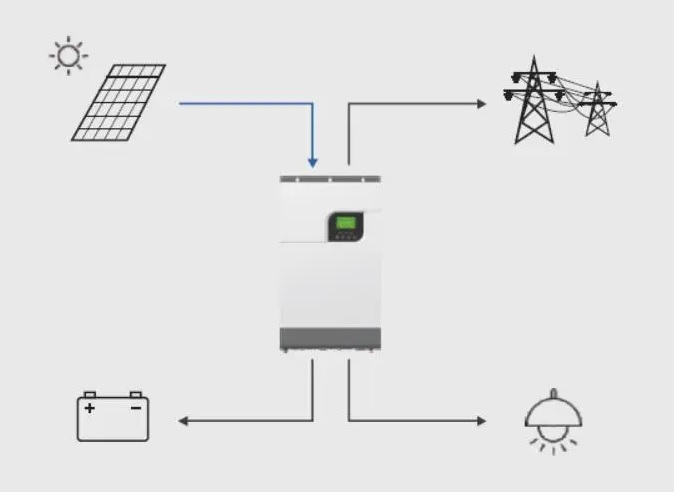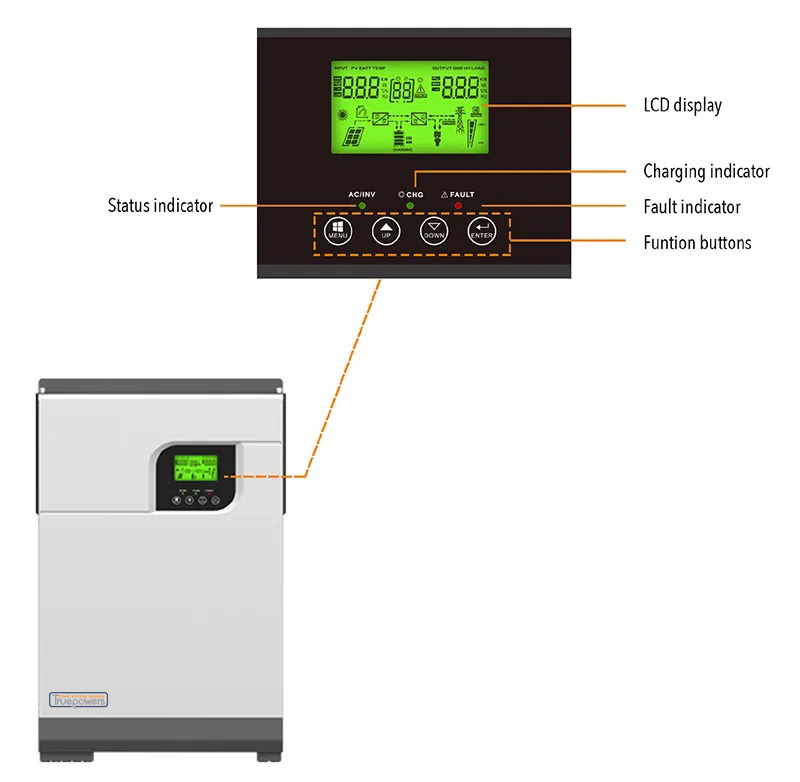 Hybrid Solar Inverter Battery Charging for Lead and Lithium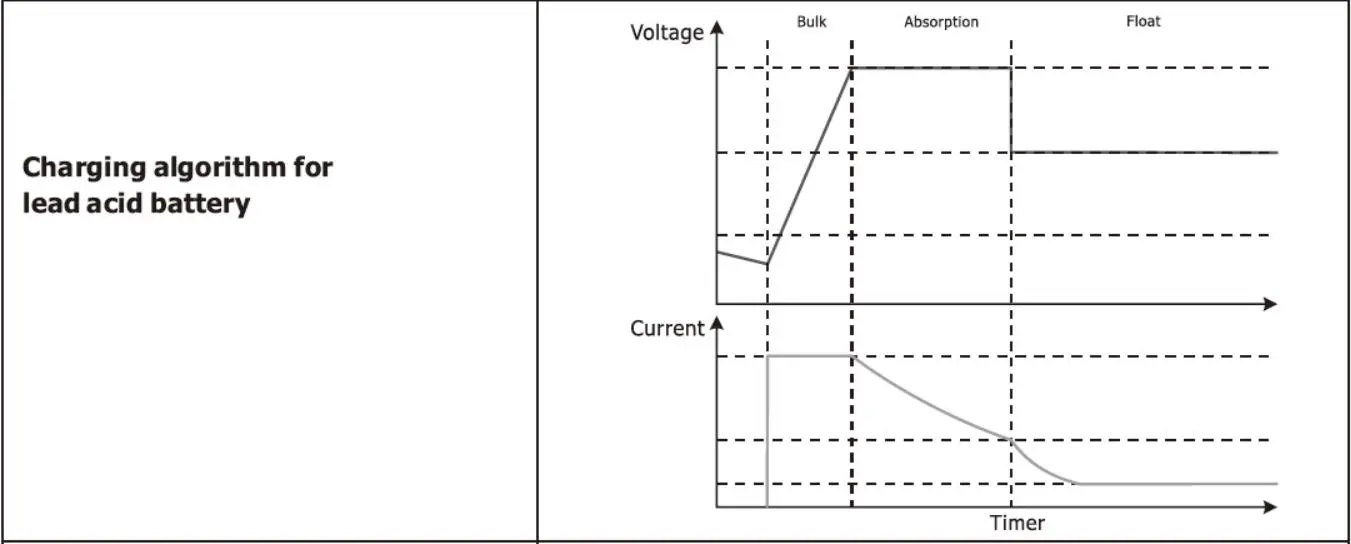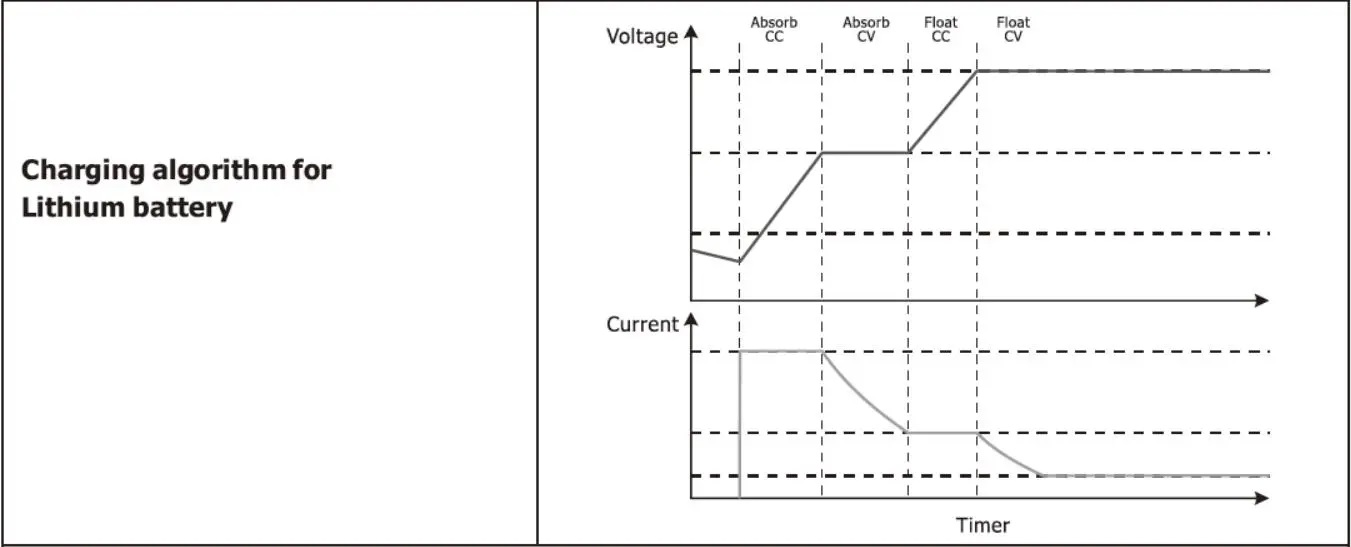 TruePower Solar Hybrid Bi-directional PV Inverter Working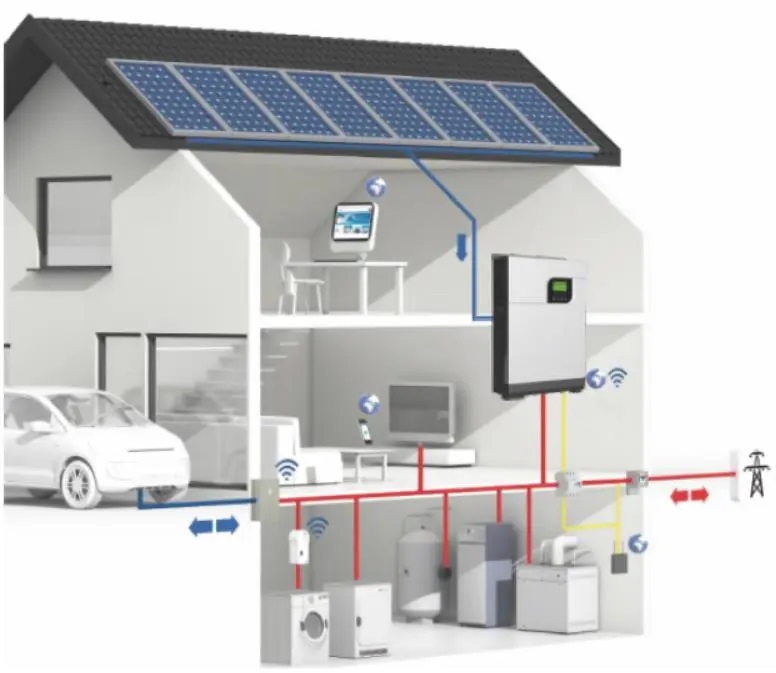 Contact Info
Address

G-85 Odean Centre, Saddar, Karachi, Pakistan.

Phone

+92 21 32765623

Call / Whatsapp

+92 0306 6668737

Email

info@truepowersolution.com